We uniquely leverage the gifts of the left & right side of our brains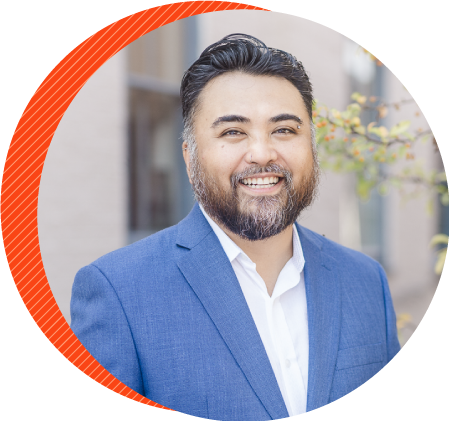 I created Out&Out Marketing® because I saw organizations of all types and sizes struggling with the common issues of lack of direction, resources, and lack of execution man power. Out&Out Marketing helps leaders understand the fundamentals of great marketing.
Ernie Dimalanta
Founder/CEO
Dimalanta Design Group's proprietary Out&Out Marketing® philosophy, developed by Founder and CEO, Ernie Dimalanta has helped transform more than 400 organizations.
Out&Out Marketing involves executing simple, disciplined, and perpetual marketing tactics that are targeted, relevant, and personal. It's the most effective solution for small and mid-size organizations that want to maximize their marketing efforts.
Moreover, Out&Out Marketing can determine the most effective marketing strategies keeping your best interest top of mind. Out&Out Marketing will allow you to know, rather quickly, whether what is being offered is something that is simple to execute, relevant to your brand, and personal enough to accurately reflect your brand.
Out&Out Marketing® is based on these six straightforward principles:
PRINCIPLE #1
Out&Out Marketing® is Simple
Sometimes, the thought of building and implementing a marketing plan can be paralyzing for small- and mid-size businesses. Already stretched thin, the idea of researching, planning and executing your strategy can be so overwhelming that it can stop you in your tracks. Keeping your marketing strategy simple can help you overcome fear and head in the right direction.
PRINCIPLE #2
Out&Out Marketing® is Disciplined
Your message may be engaging and memorable. Perhaps your research is compelling and insightful. But it won't matter much if your marketing strategies and tactics aren't completed and carried out consistently. Out&Out Marketing® stresses the importance of applying the discipline necessary to make marketing a priority for your business.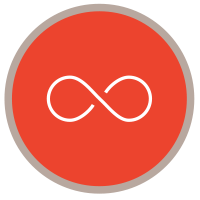 PRINCIPLE #3
Out&Out Marketing® is Perpetual
In marketing, a one-and-done strategy just won't work. It needs to be continuous. You need to think of your marketing plan as cultivating a relationship. If you went on a date or two with someone, you wouldn't sit home waiting for the marriage proposal, would you? Out&Out Marketing® is perpetual. In other words, it's an ongoing conversation aimed at developing a relationship with your various audiences.
PRINCIPLE #4
Out&Out Marketing® is Targeted
When asked who your target audience is, do you often reply "everyone?" If so, you're probably not effectively reaching anyone. Out&Out Marketing® encourages specificity in determining not only who your audiences are but also what they're like and how they act. The more targeted your marketing, the more likely you'll have success.
PRINCIPLE #5
Out&Out Marketing® is Relevant
Failing to ensure that your marketing materials are relevant for your audiences is equivalent to doing practically nothing at all. In today's fast-paced, multimedia environment, marketing communications must provide something of value or they will be ignored. Out&Out Marketing® stresses the importance of providing relevant and relatable messages to engage your audiences.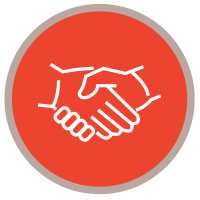 PRINCIPLE #6
Out&Out Marketing® is Personal
Each of your customers wants to feel like your most important customer. When you have a small- to mid-size business, you have the advantage of being able to develop personal relationships with your customers. With Out&Out Marketing®, you can learn how to best connect with and nurture those relationships. Doing so is pivotal to success.