It's like Dimalanta experts are right down the hall...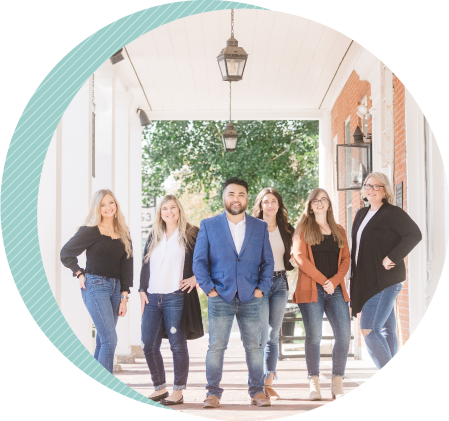 To empower brands by offering clarity and direction through our Out­&­Out Marketing® strategies that enhance brand positioning.
Displaying confidence in our team, philosophy, and process
Exemplifying honesty when giving recommendations, advice, or feedback
Putting relationships above our results
Educating ourselves in all things marketing and branding
Demonstrating loyalty to God, family, team, then clients
Showing integrity by maintaining thriving relationships
Sharing gratitude and information about who we are and the lives we live
Asking directly for support and helpful feedback
Celebrating victories, birthdays, anniversaries, and anything else we can think of
WE PERFORM OUR BEST UNDER THE FOLLOWING CONDITIONS
A diverse selection of sparkling waters available
Peanut Butter M&M's fuel our afternoons

Escapes to afternoon coffees and chai lattes

Dance parties for no reason at all
Working on our outside patio

Blankets. Because blankets are cozy.
Our office Schnauzer, Jager

Tobacco & Whisky scented candles

Personal development. Always learning & growing.
Personal connection and laughter
Plants. Our office has turned into a jungle.
Ernie Dimalanta
Founder & CEO
Claire Staton
Vice President & Brand Manager
Ric Dimalanta
Business Manager
Jana Linville
Creative Manager
Steph Tekuelve
Project Manager
Jordan McMahan
Consultant & Communications Specialist
Josh Pene
Graphic Designer
Brie Louder
MarketingCoordinator
THAT'S WHO WE ARE! TIME TO LEARN ABOUT YOU.