It's like Dimalanta experts are right down the hall...
To empower brands by offering clarity and direction through our Out­&­Out Marketing® strategies that enhance brand positioning.
Displaying confidence in our team, philosophy, and process
Exemplifying honesty when giving recommendations, advice, or feedback
Putting relationships above our results
Educating ourselves in all things marketing and branding
Demonstrating loyalty to God, family, team, then clients
Showing integrity by maintaining thriving relationships
Sharing gratitude and information about who we are and the lives we live
Asking directly for support and helpful feedback
Celebrating victories, birthdays, anniversaries, and anything else we can think of
WE PERFORM OUR BEST UNDER THE FOLLOWING CONDITIONS
A diverse selection of sparkling waters available
Peanut Butter M&M's fuel our afternoons

Escapes to afternoon coffees and chai lattes

Dance parties for no reason at all
Working on our outside patio

Blankets. Because blankets are cozy.
Our office Schnauzer, Jager

Tobacco & Whisky scented candles

Personal development. Always learning & growing.
Personal connection and laughter
Plants. Our office has turned into a jungle.
Ernie Dimalanta
Founder & CEO
Ernie Dimalanta
Founder & CEO
Ernie Dimalanta is founder and CEO of Dimalanta Design Group, as well as creator of Out&Out Marketing®️️. He is passionate about leadership and enjoys studying the art and science of motivation. Inspiring others to achieve to the best of their ability is what motivates Ernie. After realizing that many small- to mid-size businesses face similar marketing challenges – namely, lack of time, knowledge and resources to promote their brand – Ernie developed a philosophy that has become the proprietary Out&Out Marketing®️️ program. If he wasn't working in the world of marketing, Ernie says he likely would be serving in ministry. Ernie, his family and DDG employees enjoy supporting and volunteering with a variety of nonprofit organizations, including Life Forward Cincinnati.
Claire Staton
Vice President & Brand Manager
Claire Staton
Vice President & Brand Manager
As Dimalanta's Vice President/Brand Manager, Claire Staton is the point person for implementing, executing and evaluating marketing tactics set into plan by the first two phases of our process — assess and strategize. "I love bringing brands to life through storytelling, messaging and portraying brands to their audience with our Out&Out Marketing®️️ philosophy." She works hand-in-hand with our internal team to inspire them with the client's brand story and to ensure everything is in alignment with their brand. "I'm always looking for areas of improvement like keeping our processes lean and bringing design to the next level."
Ric Dimalanta
Business Manager
Ricardo Dimalanta
Business Manager
Our Business Manager, Ric Dimalanta, has more than four decades of experience in process controls and quality engineering in such industries as healthcare, battery systems and commercial vehicle safety systems. As a chemical engineering scholar, Ric has applied his technical skills to solve industrial challenges and pursue continuous improvement programs. In his DDG role, Ric focuses on helping clients upgrade business performance standards.
Jana Linville
Creative Manager
Jana Linville
Creative Manager
As Dimalanta's Creative Manager, Jana is able to take a client's vision and run with it by using her talent for design by building a credible brand. "Being able to see a brand come to life from beginning to end is such an exciting aspect of my career." Jana works closely with our internal team to brainstorm the best way to tell our client's story through design. Designing cohesive pieces for events, including invites, programs, signage and email campaigns are some of her favorite projects to work on. "I love creating designs that evoke awareness and engagement while building momentum with target audiences."
Steph Tekuelve
Production Manager
Steph Tekuelve
Production Manager
Steph is the Production Manager and provides support in all areas of marketing – from website content to social media. "I love being a team player and helping aid in the success of our clients." Steph's Enneagram number is a 2 which means she is The Helper. "It brings me a lot of joy to see the direct impact that I can have on a company by building relationships and learning their 'why.'"
Jordan McMahan
Consultant & Communications Specialist
Jordan McMahan
Consultant & Communications Specialist
Jordan started writing her name at the age of 3 and enjoyed it so much she never put the pencil down. She just continued learning new words and hanging short stories on the edge of a name. As she grew, she discovered a passion for not only storytelling, but also research and communication.
Today, she is a copywriter and enjoys helping the clients of Dimalanta Design Group build their content strategies and marketing campaigns by helping them tell their stories in unique and creative ways.
Josh Pene
Graphic Designer
Josh Pene
Graphic Designer
As our graphic designer Josh jumps in and helps with brand and marketing creatives. He has confidence and a take initiative attitude that allows him to conquer any task. He brings tech and creative savvy to the space of social media marketing and loves training our clients on the newest initiatives. He finds design the most beautiful and the most fulfilling when it connects brands and consumers.
Brie Louder
MarketingCoordinator
Brie Louder
Marketing Coordinator
As Marketing Coordinator, Brie ensure all marketing campaigns are executed efficiently and timely. With a background in Marketing, she loves graphic design, social media and strategizing. She faces every project with excitement and is not afraid of tackling new challenges. Seeing every project come together to faithfully represent a client's brand brings Brie great joy. Outside of work, she enjoys spending time with her husband, son, and dog whether it's sitting on the couch watching a movie or finding adventures to do together (hiking, camping, lake trips, etc.).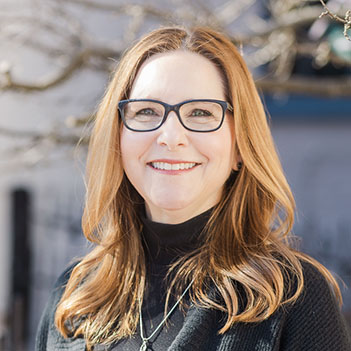 Molly Milligan
Copywriter
Molly Milligan
Copywriter & Marketing Assistant
Whether filling journals or teaching others the art and craft of writing, Molly has spent both career and free time pursuing writing, teaching, and learning. At Dimalanta Design Group, Molly writes and edits content that brings brands to life for their target audiences in meaningful and memorable ways. She loves serving clients as part of a mission-focused team.
Olivia Risner
Marketing Assistant & Content Creator
Olivia Risner
Marketing Assistant & Content Creator
Olivia, a UC graduate with a degree in marketing, is Dimalanta's Marketing Assistant and Content Creator. In her role, she works closely with the team to offer support in marketing campaigns and to create a strong social media presence for all of our clients. With her creativity, keenness to customer needs, and marketing knowledge, she provides the best fit of content for our clients. Olivia loves to keep up with new technologies and finds excitement in continually elevating her skills to better serve the needs of those she works with. When she's not working, she enjoys staying active, going on runs outside, and spending time with her family, friends, and two dogs.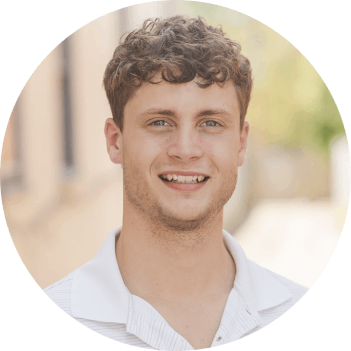 Eric Carr
Content Video Editor
Eric Carr
Content Video Editor
Eric Carr is a skilled videographer and visionary with a passion to influence others through design and creative content. With a degree in Visual Arts, Eric combines his expertise in videography with a genuine desire to inspire, delivering captivating videos that will leave a lasting impact.
THAT'S WHO WE ARE! TIME TO LEARN ABOUT YOU.